Edinburgh's Event Calendar
Edinburgh is the capital of Scotland; it has a sight to witness, its rich history makes it a city to remember. This city is lively and fun-filled offering various events around the year. Whether you are a sport lover, or a music lover, this city has something for everyone.
Edinburgh Art Festival
Being the UK's largest festival of visual art, the Edinburgh Art Festival attracts over 250,000 art lovers to the capital's internationally renowned galleries, museums and artist-run spaces. There is a lot to appreciate including public artworks by enthusiastic artists, late openings, live music, film screening, guided tours and family-friendly events. Those who love the artworks and love listening to behind music with some mouthwatering snacks, these events suits the best to your needs.
Full Carnival Programme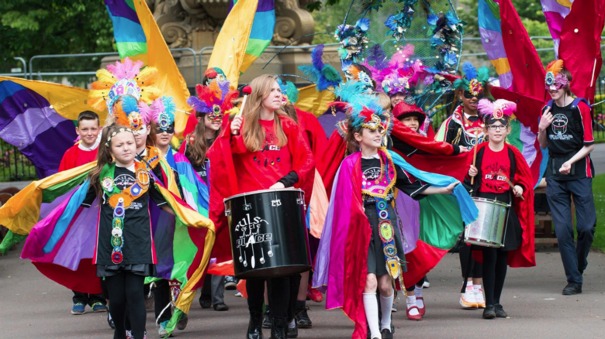 We are delighted to reveal colorful and LOUD carnival parade down the Mound and along Princes Street (and eventually into Princes Street Gardens). There will also be 2 stages of bands to make this parade lively and running. This is also a point of nation's pride where all the people come together to share the nation's bond. For children, Princes Street Gardens has so many contests and competitions to offer like face painting, storytelling etc.
Puppet Animation Festival
Puppet Animation Festival offers children and their parents a chance to look to this magical world of animation and puppetry where there are amusing characters, not to be found in this real world. These animated films aimed up to children up to 12 years of age.
The Edinburgh Mela
The mela Global Food Village is on hand to refill your liveliness after taking in all the sights and sounds. The world of music, food and entertainment is spread over 4 main areas: the Main Music Stage, the Mela World Dance Feste (newly established in 2012), the Mela Mix stage and the Mela Kidzone. There is some activity for the member of each age, perect family get away event.